The Lynn Rebels Archives
Here are some songs for you to download.These mp3 are all 320k high quality downloads always free of charge.These 3 songs were recorded at a live video shoot.This was the first public appearance of the band and since then we have replaced the bass player with our new member, "Bob".
The videos are all 720x480 Windows Media 9.Bandwidth is at 2200kbps. Full screen high quality internet download for free.
FREE AUDIO
Also go over to the main archives to download all the new studio LP songs.17 tunes all at 320k mp3 are here as well as lots more free audio and video clips.
FREE WS WINDOWS MEDIA (720x480)
FREE AUDIO FROM OUR ALBUM
These songs are from our first LP, "Gonna Get Wasted".Our LP is now available.If in Portland then come on down to Videoport at 151 Middle Street or write us to order it.LP is priced at ten dollars plus postage.The album is dedicated to my friend and long-time fan Shawn Walsh.Here is a picture of the front cover.you can always write the band:
thelynnrebels@bigmeathammer.com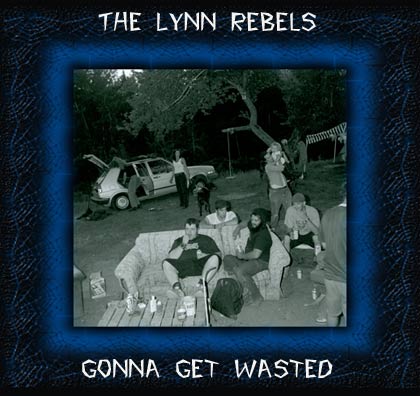 Check out the Fudafest 2007 Page for a bunch of pictures from our debut gig.Just click here for a trip to Fudafest.
Brand new Lynn Rebels Picture Gallery.Photos from the studio and from live gigs.Compilation of 2007 - 2008 photos.
webmaster jordan@bigmeathammer.com