The Archives of Jordan
Since I have been playing in bands since 1972 I thought to put up some of the stuff I've done over the years.I'll add to this section now and then.If you want to see or hear something special drop me a line.I will also include some older Big Meat Hammer stuff for the fans.I intend to also put up links to all the video and audio clips on this site.All Maine bands and any film clips will be located here in the Archives.There is also a page with lots of live Big Meat Hammer Videos.Make sure to check out the Fudafest galleries.There are many pictures of us at the event playing and partying.
Additional Big Meat Hammer Live Videos click here to Live Video Archive for BMH.
The encoding is all high-bandwidth so Modem Users may want to download their clips.High-Bandwidth enables us to give you a decent looking video with decent stereo .There are also some Quicktime videos.If you encounter any problems or have requests then send me an e-mail at jordan@bigmeathammer.com
You can also check out my freelance site for all audio/video work.The site is www.goreproductions.com and if you have a technical question try sales@goreproductions.com for all free advice,etc.
New to the Archive Page is a collection of videos now encoded to Windows Media.These videos will be whole shows of us live and many short fun videos.All video will be at 720x480 resolution with 192k mpg stereo audio.All music in this page has been done over at 320k mp3 stereo.The video bandwidth is 2000kbps.All are nice quality full screen videos.
New Windows Media 9 (720x480)
These songs from the Feb.2007 Video Shoot
These are a variety of our videos
Full Set of BMH Jordan's 50th B-Day
Big Meat Hammer Photo Slideshow
Big Meat Hammer Live Public Access TV
Following Videos with our first drummer:Sean
Following videos with drummer:Night Shade
More Big Meat Hammer Videos
Videos of us playing live in Maine click here

New Real Audio G2 Videos 124 kb/s
Cover of Deadboys: I Need Lunch Real A/V
King of Skum High bandwith Full Screen Real A/V

High Quality Real Video From the Public Access TV Jordan's Crypt Vol.2
Retro Music Sucks High Bandwidth
What The Fuck You Looking At High Bandwidth

Big Meat Hammer Music
All Music Now at 320k Stereo MP3
What The Fuck You Lookin At MP3
UNRELEASED BMH SONG

The Lynn Rebels Audio MP3s
All MP3s 320k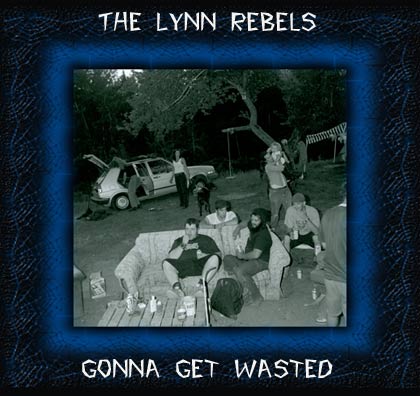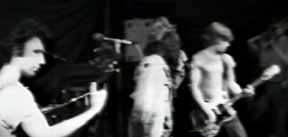 Check out the only footage of my Punk Band I formed in 1977 living in the Boston area.You can read a Bio on the band .Click here for this archive.
Transplants Real A/V 124 kb/s Clip
Police State and I've Had My Fill live 1979 Boston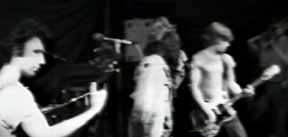 Transplants Windows Media 720x480 192k stereo audio 2200kbps bandwidth high quality live 2 songs 1979 Modern Theater in Boston.
New 24BIT/96k Transfers and Info here.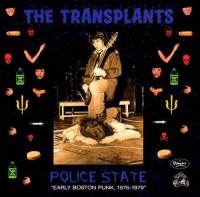 Brand New is this High Resolution 24BIT/96K Transfers.The Full Album "Vegetable Stew" is now here straight off my professional Audio Gear.Download the whole package or individual Songs.
Here is the full Package.Save This to your Hard Drive or Device as it is an Archive Package.Vegetable Stew Album at 24BIT/96K Here.
The Individual Songs Here.
10.That's The Way/I've Had My Fill
Tracks 1-7 Paul Lacritz - Drums/Tracks 8-15 Roger Tripp - Drums
Track 12 original by The Starfires
Track 13 original by The Haunted
Track 14 original by Golden Dawn
Track 15 original by 13TH Floor Elevators
MP3's From Fall 1978
These were recorded in Lynn,Mass. and at my folks home.Paul Lacritz was the Drummer in this earlier line-up.
It's your Own Fault (Alt.Take)
These were recorded with Roger Tripp of LaPeste live at The Space or at the LaPeste Loft on Chauncey St. Boston 1979
I Never Loved Her Live at The Space
And these have never been released.This is the first ever songwriting session I had.From the fall of 1976 and I remember I was tripping on LSD and Wayne Morris the Guitarist was drunk.We wrote what we called Punk Rock Songs.Suicidal Tendencies would be used and years later for The Lynn Rebels we usd F.B.I. as Wayne and John the drummer and I were all friends from the First Grade and the neighborhood.Enjoy these foolish and insane demos.All presented at 320k MP3
F.B.I. (Fat Bellied Ignoramuses)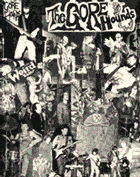 Brand New for you is the New 24 BIT/96k Transfer.I used never before played Vinyl Single and the Halloween Everywhere LP plus you also get Uncompressed WAV 16BIT/44.1k Demos and the two Live Poem Intros.Just Click here as this is the link for it.I have made this into a large 1.8GIG Zipfile.
New Higher Resolution Images for Printing out the Single Artwork.Click and save to your HD or Device.
Here are the 24BIT/96K Transfers as Individual Downloads to make this easier for you.Tracks 1-16 are 24BIT/96k and Tracks 17-21 are Uncompressed 16BIT/44.1k Only.
13.Psychedelic Joureny (Part 3)
20.Improv Poem Opener Genos Aug.86
21.Improve Poem Opener Genos Early 87
Hear an un-released song and get info on my 60's garage punk band.Formed here in Portland and used the "Electric Jug"like the 13th Floor Elevators.See Images and read a Bio.Click her for this archive.
Here are 3 unreleased songs from Gorehounds .Enjoy these out-takes from the 7" session in Beverly, Massachusetts Spring 1986.This track have Cindy Williams on Rhythm and Bob Cellars on "Jug" only. High Quality 320 k MP3
The GoreHounds Previously Released Songs
Download all the songs from the 7" and from "Halloween Everywhere" the vinyl LP.All files are 320k mp3 stereo.
And here is two different openings for 2 shows.Here is where you can hear our improv jams along with Jordan quoting old rare horror poems out of Weird Tales and other obscure Pulp Magazines.Audio is 320k mp3 stereo
Poem Improv from Genos 1986 7" Release Party
Poem improv from Green Street Club in Boston 1986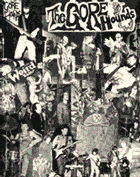 GoreHounds Live Video Clips

Bio-Radioactive Terminal Mental
This was a project I spent a year putting together.All music was recorded in my apartment using a 4-track and D.A.T.The video took almost a year to edit.The finished product is a 7 song video LP.You can order this on the CD Order page.
Bio-Radioactive Terminal Mental Videos
Real Video Smaller size clips
Element:Sublimit High Bandwidth
Windows Media 720x480 stereo audio 192k full screen 2200kbps
I now have a Gallery of old Punk Flyers from BMH and other bands shows on line.Click in here to see some old flyers.
The Studs
The GoreHounds
Punk Bands Send Me Stuff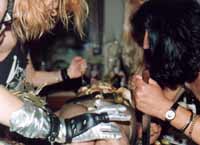 Free Meat For The Wicked......